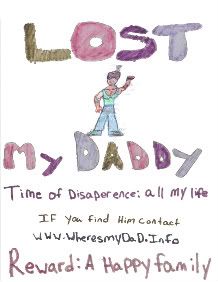 The United States is the greatest country in the world and I feel so grateful to live here. What I have noticed in this time of such great change is the new commitment to family. Our President-Elect Barack Obama represents the example of of what we are moving toward when it comes to taking our families back.
I've been through a few stages in my life where I have questioned why America specifically African-Americans are in such a horrible condition. I went through my thought process and pointed fingers at the history of our country when it comes to the destruction of our families. That thought process has merit, however we have to move toward changing this situation for ourselves. We can't wait for change to happen to us we have to make it happen.
It is time to reclaim our families and make this world and this country as great as it should be. Usually I don't have too many soapbox moments but I was prompted to write this because of a song I heard from an artist by the name of NYOIL called "Father Father" on this site
http://whereisdad.ning.com/
. It really touched me because I am a Father and sometimes it really does get hard, but it made me realize that we have to lead the charge to rebuild our families.
Truly it is on me. I Am A Father and I Love My Family!!
The Video for this song will be launched on Jan 12th. I look forward to sharing it with you.
Stay Focused Positive and Productive
Precise
Listen to "Father Father" By NYOIL below
father goodmix.mp3 - NYOIL